Do Brazil Beauty Studio is all about providing top quality services , using New Zealand made products; which are manufactured with natural ingredients in Auckland. We specialise in Brazilian waxing but also provide additional waxing services like eye brow shaping and full body treatments. Our services are available to both men and women.
Andrea Massignani
Beauty Therapist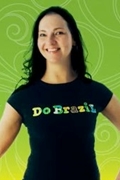 Hi I'm Andrea, the founder of Do Brazil Beauty Studio. Originally from Brazil I have lived in New Zealand for 12 years. I am a fully qualified beauty therapist and have studied in Brazil and New Zealand.
64 Rolleston St, Wellington.
64 Rolleston St, Mount Cook, Wellington
+64212300041
Monday

Tuesday

Wednesday

Thursday

Friday

Saturday

Sunday

9:00am - 7:00pm

9:00am - 7:00pm

9:00am - 7:00pm

9:00am - 7:00pm

9:00am - 7:00pm

10:00am - 4:00pm

10:00am - 3:00pm
40 St Benedict St, Auckland.
40 St Benedicts St, 1010, Edem Terrace, Auckland
0212300041
40 Rua Road,, Glen Eden, Auckland
+64212300041
Monday

Tuesday

Wednesday

Thursday

Friday

Saturday

Sunday

8:00am - 7:00pm

8:00am - 7:00pm

8:00am - 7:00pm

8:00am - 7:00pm

8:00am - 7:00pm

9:00am - 5:00pm

9:00am - 5:00pm